RF Micron_Switchgear Temperature Monitoring System_PHYCHIPS RED5

RF Micron_Switchgear Temperature Monitoring System_PHYCHIPS RED5
RF Micron launched a Wireless Battery-Free Sensors in Switchgear Temperature Monitoring System for Improved Human Safety in June 28, 2017.
This system delivers continuous IoT temperature monitoring for live, energized medium-voltage and low-voltage electric power distribution switchgear
to avoid catastrophic equipment damage and to improve human safety.
And RF Micron selected PHYCHIPS as a RFID reader/writer module(Part No: RED5) supplier for its RFM5117 reader.
– Brochure for RFM5107 Systems:
http://rfmicron.com/wp-content/uploads/2017/06/PB015F12-RFM5107-A-Switchgear-Temperature-Monitoring-System-Brochure.pdf

– Picture for RFM5117 Reader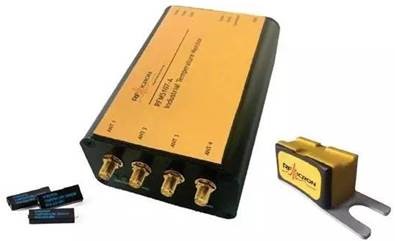 July 11, 2017

PHYCHIPS Inc